ONLINE 300HR TEACHER TRAINING
USA 2021
Live: July 3 -30, 2021
Available online: July 3 to October 3, 2021
Jivamukti Yoga® Teacher Trainings will provide you with a blueprint for incorporating the physical, psychological, spiritual and mystical aspects of yoga into modern life, without losing sight of the universal goal of the practice: liberation. Jivamukti Yoga's® focus on a non-dualistic view of life (the interconnectedness of all) awakens in the practitioner not only the need to protect the environment and all the animals and plants that share the planet with us, but also teaches skills to confidently achieve those goals for oneself as well as lead others to live in harmony with the planet.
More info: jivamuktiyoga.com
SOON YOU WILL ENJOY THE CONTENT OF THE MOST COMPREHENSIVE YOGA TRAINING COURSE IN THE WORLD.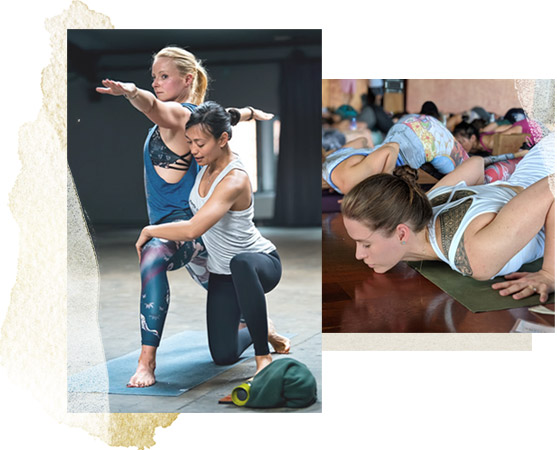 This rigorous program taught by senior Jivamukti Yoga® teachers is considered to be the most comprehensive yoga teacher training available. It attracts students from around the world and produces empowered, informed and confident yoga teachers. The training teaches you to incorporate asana, chanting, music, meditation, activism and scriptural study into a challenging practice underpinned by a quest for enlightenment.
ALL ONLINE TEACHER TRAINING